2.

Make sure your device is powered on and waiting for connection.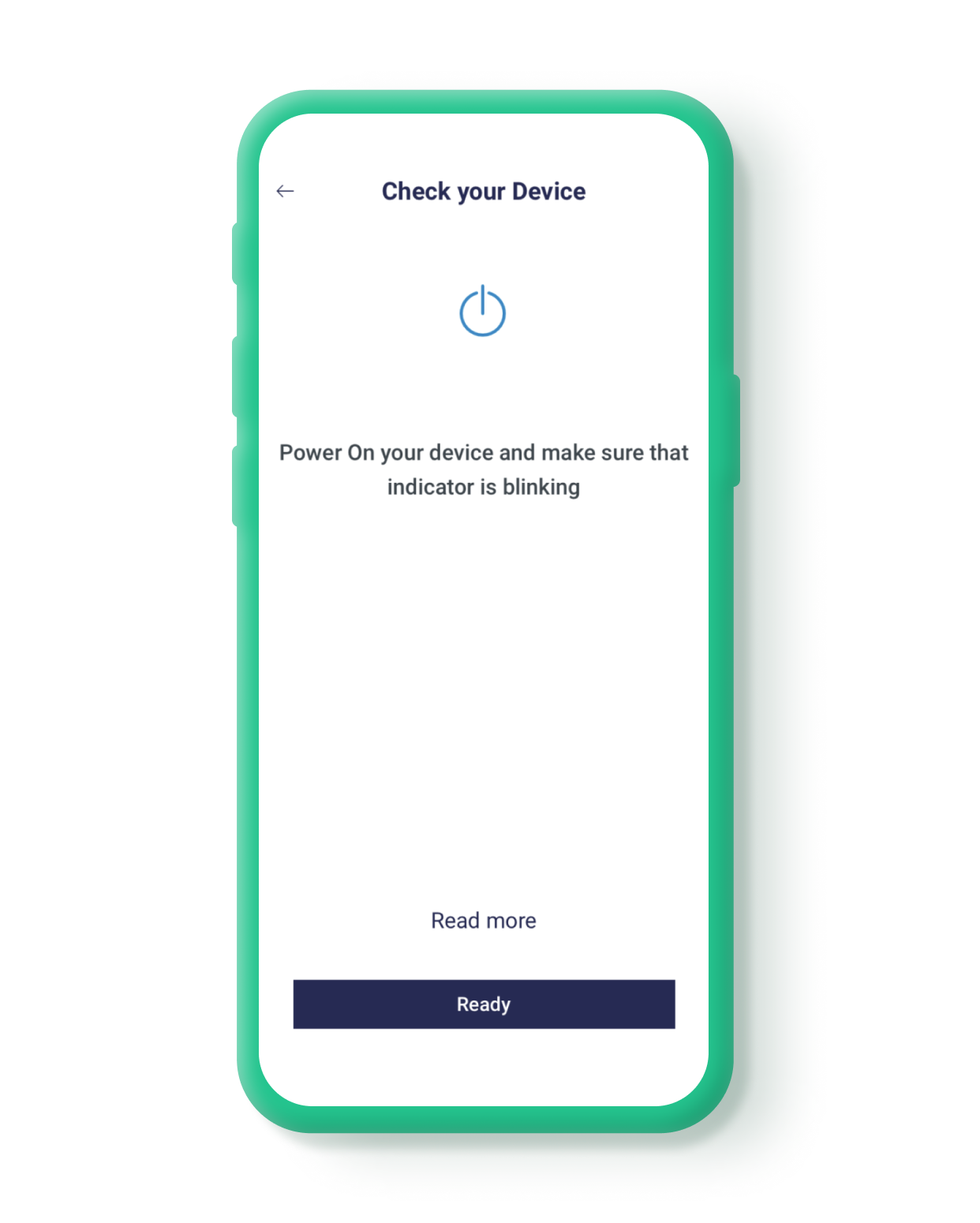 4.

Choose your device

and tap it's name
Once the
Ready
button is hit, the application tries to automatically connect to the device AP based on its hotspot prefix -
Blynk
. If connection is successful, the app goes straight to the
Connect your device
step. If unsuccessful (e.g. because the device has different hotspot prefix), the app presents with the instructions to go to the system settings and connect to the device manually:
select your Device in Wi-Fi settings

return back to the Blynk application

if asked,

allow

Blynk application to connect to devices in your local network;

proceed with common add device

flow
Once the app is connected to the device, the next step is to send to the device the WiFi credentials for it to use.
1.

tap

Choose Wi-Fi network

and select the network your mobile device is connected to;

2.

type selected Wi-Fi password;

3.

there's an option to

Remember this network

for other devices

– enabling it helps to save time if you need to add many devices.
Your smartphone will connect to the device and transfer the credentials, consequently, the device will try to connect to the internet and subsequently to the Cloud.
Once your device is successfully connected to the internet and the cloud, you can rename it to differentiate it from the others.
2.

Follow the on-screen steps to create Device profile
Check the device information to be correct on the Review screen. If something has to be changed you can edit it here by taping the field you need to edit.
3.

Tap

Apply

once all is fine
4.

Confirm by tapping

Continue
There's one last screen of the provision process. 3 options are here:
Add new device

– add and setup completely new device;

Add new device and apply most recent profile/metadata

– our advice is to give devices different names;

Exit to app

– end device adding process and proceed to using it.